We are pleased to provide you with a quarterly portfolio report for the WCM International Small Cap Growth Fund.
The strategy outperformed the benchmark MSCI ACWI ex-US Small Cap Gross Total Return Index (reported in AUD) by 18.8% over the June 2020 quarter. Over the past 12 months the WCM International Small Cap Growth Strategy (on which the fund is based), returned 33.4%, outperforming the benchmark by 35.7%.*
Portfolio Commentary
2020 Q2 witnessed a surge in global equity markets, confounding most market pundits. In stark contrast to Q1, equities in every region around the globe experienced a robust recovery. The Portfolio excelled in this environment, outperforming each month of the quarter and handily outpacing the benchmark. Attribution analysis for the Fund revealed that stock selection in Q2 was strongly positive—whether viewed through the sector or regional lens—and drove the lion's share of our alpha. Sector and regional allocations were modest contributors as well. This quarter has spotlighted, we believe, the advantage of owning businesses with moat-aligned, adaptable cultures that are using the current environment to strengthen their competitive position.
Keeping an eye on the longer term (as measured by the WCM International Small Cap Growth Strategy Composite, on which the Fund is based), the three-year excess return relative to the benchmark now stands at 20.1% (annualised), the five-year is 14.7% (annualised) and the since-inception (now 5½ years) excess is 15.9% (annualised)*.
Attribution
Sector- and region-based attribution shows a positive contribution from both allocation and selection, with the vast majority of the Fund's outperformance coming from selection in both categories.
Contributors:
Sector-wise, the primary allocation contributors were our overweight to Tech (2nd best in benchmark), followed by our underweight to Real Estate (worst in benchmark). Sector selection was strong, with the leading contributors coming from Tech, Industrials, and Financials. By geography, the primary allocation contributors were our overweight to the Americas (best in benchmark), followed by our underweight to Asia/Pacific (2nd worst in benchmark). Regional selection was strong, with our picks contributing in every region, led by Asia/Pacific and Europe.
Detractors:
The only material detractor vis-à-vis sector allocation was our underweight to Materials (best in benchmark). There were no detractors vis-à-vis sector selection, geographic allocation, or geographic selection.
Other Factors:
In Q2, the simple market factors were largely in the Fund's favour: Growth outdid Value, Small beat Large, and High Quality outperformed Low Quality.
Comments:
Global equity markets surged in Q2, confounding most pundits. The markets' upward move occurred despite a flood of overwhelming apocalyptic COVID-19 headlines. Media outlets raced to publish the scariest projections for infections/death rates or economic cost, asking viewers to extrapolate the worst!
As a consequence, this quarter was "Exhibit A" for why market timing doesn't work. If you sold amid the noise, you likely missed a few critical up days that generated much of Q2's gains. A decision to sell would have locked in losses—and that is a costly tuition. Another lesson from the quarter? It's better to be an optimist than a pessimist.
The markets continued to vote for the relative attractiveness of Growth over Value. With things so uncertain and so unknowable, who wants to own commodities and European banks? Interest rates have collapsed, creating a massive secular headwind for bank profitability. And if that's not enough, another collapse—of oil futures in April—shocked and briefly froze the energy industry.
Portfolio turnover normalised in Q2, following our elevated trading activity back in Q1, when fire-sale prices presented themselves.
To be clear, no one, including us, has a clue what's going to happen in the rest of 2020 (seriously, how many pundits, just three months ago, even imagined that the S&P 500 was about to have its best quarter since 1998?). Nevertheless, we are confident of this: our portfolio is comprised of businesses that are well positioned to navigate current challenges and emerge stronger in the long run.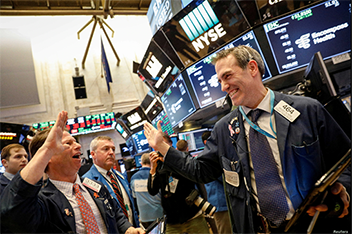 Portfolio Activity
Buy: Trainline Plc
UK-based Trainline operates Europe's leading online ticketing and travel planning system for rail and coach passengers. By integrating train and bus networks, Trainline offers customers a seamless, user-friendly means to book multiple legs of transportation. This is a high-margin, secular business with compelling growth opportunities as it extends its reach into mainland Europe. We look past near-term concerns surrounding COVID's impact on public transportation and see Trainline as being perfectly equipped to emerge from the current environment with an even greater competitive advantage over its peers.
Buy: Hypoport SE
Hypoport is the dominant mortgage marketplace in Germany, connecting a fragmented network of mortgage lenders and distributors through its B2B "Europace" platform. Hypoport is disrupting the credit business by optimising this lender/distributor nexus. In addition, it operates "Dr. Klein", its own highly-profitable and high-ROIC independent broker business with superior network effects.
Buy: Pexip Holding
Norway-based Pexip is a leading provider of video conferencing solutions for large enterprises. Its offering is unique in its interoperability, capable of accommodating a vast mix of software and hardware, all while maintaining world-class security standards (used by US Air Force). Beyond achieving early profitability, leadership has cultivated a perfectly-aligned corporate culture centred on empowering human connection and providing superb customer service.
Buy: As One Corporation
As One Corporation is the largest wholesaler of medical equipment and consumables (not drugs) in Japan. As One's vast network of thousands of suppliers and dealers provides the company with unmatched fulfillment capacity and a catalogue of over 3 million products. The business now enables end-customers to purchase directly through their online catalogue, rendering the company Japan's preferred wholesale partner.
Buy: Zur Rose Group AG
Zur Rose, a Switzerland-based online pharmacy, is the apparent first mover in Germany's shift towards e-scripts and online Rx/OTC shipments. Zur Rose's user-friendly fulfilment system, and partnerships with some of Germany's largest insurance providers, enhance the company's competitive positioning.
Buy: GAN
UK-based GAN is a leading provider of Player Account Management (PAM) software for online casinos. It offers a one-stop-shop for mission critical digital gambling services like payment processing, "Know Your Customer" solutions, and geofencing. This product suite allows casinos to achieve higher engagement with their customers, forming sticky client relationships where switching costs become challenging. GAN is also the core platform behind FanDuel, one of the largest sports betting platforms in the United States.
Sell: Sanne Group Plc
We sold UK-based Sanne Group to fund our Trainline purchase, which we believe to be a pure portfolio upgrade.
Sell: CyberArk Software Ltd
We sold Israel-based CyberArk in favour of higher-conviction ideas. CyberArk is an excellent company but faces intense competition in the end-point security business. Our visibility into the company's moat trajectory diminished so we moved on.
Sell: Far Point
We sold Far Point because of the significant uncertainty around the closure of the Global Blue acquisition due to COVID. The value of Global Blue has clearly been negatively impacted by the pandemic, as they're the largest duty free VAT refund provider in the world. We will revisit the thesis when we have better clarity on the M&A outcome.
Sell: Takeaway.com Holding
Sold after the name crossed our $10b market cap limit.
Sell: Wix.com Ltd
Sold after the name crossed our $10b market cap limit.
Sell: Afterpay Touch Group
Sold after the name crossed our $10b market cap limit.
Buy and Manage:
We made several strategic trims and adds throughout the quarter. Our buy and manage approach was much less active when compared to Q1, as volatility relaxed in Q2.
*Data at as June 2020. Return figures are net of fees in AUD, are subject to rounding and include the reinvestment of all dividends and income. Past performance is not indicative of future results.
[sc name="post-disclaimer-wcms"]