We are pleased to provide you with a summary report on the performance of the WCM Quality Global Growth strategy in May 2020.
The strategy is conveniently available in three investment structures to accommodate the differing preferences of individual investors. You can read the full investment update for each of these products on the links below:
The strategy had an excellent month, outperforming the benchmark MSCI All Country World (ex-Australia) Index during May. The long-term performance of the strategy remains strong, with returns exceeding that of the benchmark over one, three, six and 12 months as well as over 2 years and since inception.

1. Portfolio performance is calculated after investment management and performance fees are paid. 2. Benchmark refers to the MSCI All Country World Index ex-Australia USD Gross Total Return Index reported in AUD and unhedged. Returns include the reinvestment of income. Past performance is not indicative of future results.
The performance of the three vehicles may vary slightly over the short term but over the medium and long term they will share a strong positive correlation.
May saw global equity markets continue their strong recovery from the March lows. This growing investor appetite for risk assets is based on the view that the level of global and fiscal monetary stimulus in response to the COVID-19 pandemic will more than offset the negative impact of the economic shutdown. With the global economy slowly re-opening and the downward trend in pandemic-related death and infection rates, investors have chosen to look through the unprecedented poor economic statistics. The recovery in equity markets was broad-based with most developed and emerging market indices recording positive returns for the month.
It was a similar story at a sector level, with Technology and basic Materials leading the way. The Australian dollar strengthened further in May, reducing the gains for unhedged portfolios such as WCM Quality Global Growth strategy.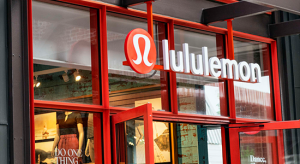 Source: Getty Images
Unprecedented is a word being used to describe so much of what has happened in the global economy and financial markets in recent months. Unprecedented pace of decline in equity markets, unprecedented increases in unemployment, unprecedented falls in oil prices etc. Added to this can be the unprecedented sustained outperformance of quality and growth style investing relative to value.
This has undoubtedly provided a strong tailwind for the Quality Global Growth strategy. Going forward there will inevitably be periods when this style of investing is a headwind rather than the tailwind. While the Quality Global Growth strategy won't be immune to this effect, it should benefit from its diversification across the three (i.e. secular, cyclical and defensive) growth 'buckets'. Each of these buckets is populated with companies meeting WCM's own unique, expanding economic moat, definition of quality growth.
[sc name="post-disclaimer-qgg"]