We are pleased to provide you with a summary report on the performance of the WCM Quality Global Growth strategy in February 2020.
The strategy is conveniently available in three investment structures to accommodate the differing preferences of individual investors. You can read the full investment update for each of these products on the links below:
Portfolio Update
The strategy outperformed the benchmark MSCI All Country World (ex-Australia) Index during February. The long-term performance of the strategy remains strong, with returns exceeding that of the benchmark over 1-year, 2-years and since inception.

1. Portfolio performance is calculated after investment management and performance fees are paid. 2. Benchmark refers to the MSCI All Country World Index ex-Australia USD Gross Total Return Index reported in AUD and unhedged. Returns include the reinvestment of income. Past performance is not indicative of future results.

The performance of the three vehicles may vary slightly over the short term but over the medium and long term they will share a strong positive correlation.
Global equity markets began the month strongly, shrugging off the potential impact of the outbreak of the Coronavirus in China. By month-end however, most global equity indices had declined by over 8% in local currency terms. The catalyst for the market sell-off was the increasing number of reported cases of the virus outside of China, and fears of the impact it may have on global economic growth and, in turn, corporate earnings.
Bond and commodity markets were also impacted by this potentially lower economic growth outlook with the US 10-year Treasury yield reaching a record low yield of 1.15%, and the oil price falling by 13.4%. The Australian dollar declined 2.6% during the month too, partially reducing the losses for unhedged portfolios such as the WCM Quality Global Growth strategy.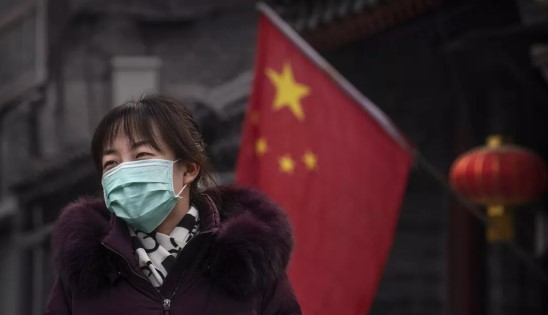 Source: CNet
February's market decline provided plenty of headline-making material for macroeconomic and market commentators. For the investment team at WCM however, it was and very much remains business as usual. The portfolio's relative outperformance in February was consistent with its long-term track record during similar prior periods of declining markets. As long-term investors with a minimum timeframe of 3–5 years, WCM do not allocate time or resources to analysing the potential short-term impact on company earnings of events such as the coronavirus. Instead, the team's focus will be on identifying attractive price levels to invest in new high-quality (i.e. expanding moat) companies and/or to add to existing portfolio positions.
How Investments Are Chosen For This Portfolio
WCM's two key criteria for any company to be considered for inclusion in the WCM Quality Global Growth Strategy are 1) a rising competitive advantage (or expanding economic moat); and 2) a corporate culture that supports the expansion of this moat. WCM believes the direction of a company's economic moat is of more importance than its absolute width or size.
Its research is therefore focused on identifying those companies with a positive moat trajectory as measured by a rising return on invested capital (ROIC) as opposed to those with a large but static or declining moat. WCM also strongly believes that corporate culture is a key determinant of a firm's ability to achieve a consistently growing moat. WCM has developed a proprietary approach to analysing corporate culture and has investment team members solely dedicated to this part of their process.
[sc name="post-disclaimer-qgg"]